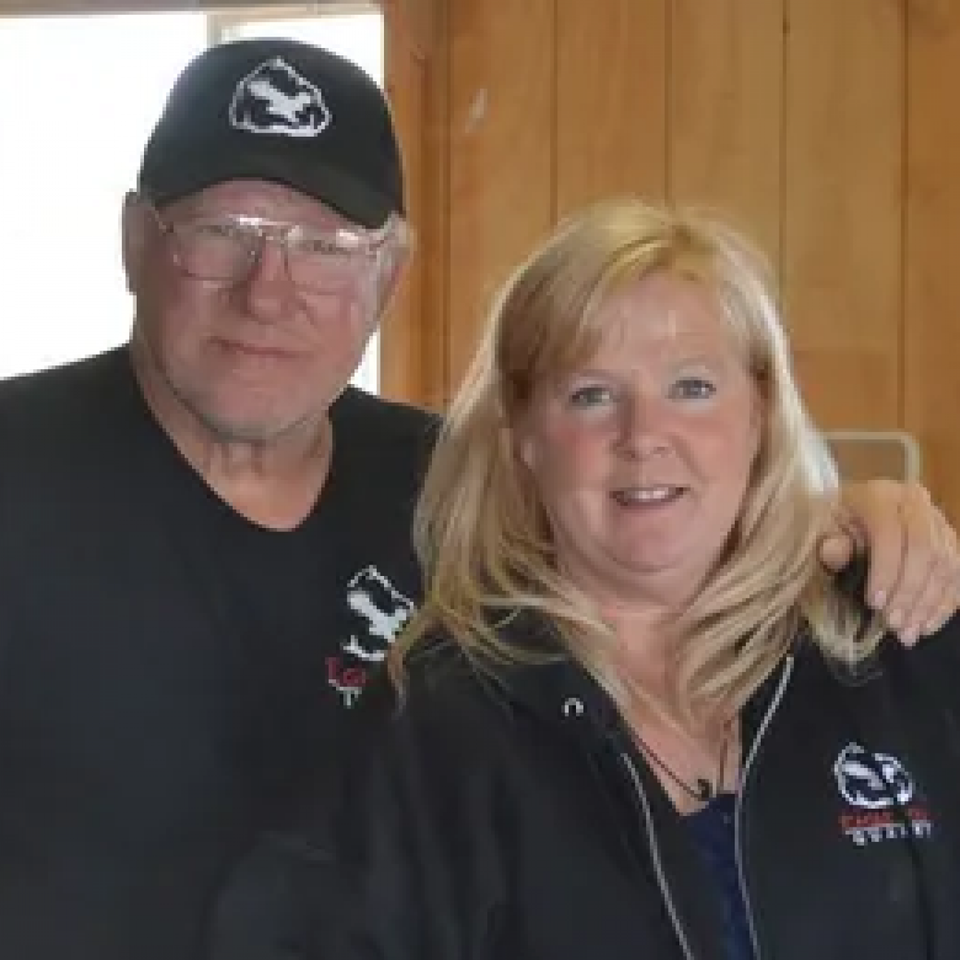 Our Founders
Paul & Tina Riedinger (Reed-ing-er) are the proud owners of Eagle Rock LLC, located in Kennewick, Washington on Reata Road. They became excited about opening because they can now provide customers in the Tri-Cities region with full-service rock and landscaping services! For more than 25 years, we have proudly owned and operated, Cut Above, a successful Landscaping business, and Eagle Rock Quarry, located in Mesa, WA. We supply rock right out of the quarry to other local rock yards throughout Southeastern Washington.

The Riedinger family loves the holidays and want to share that with our community. After Thanksgiving, we will be having Christmas Tree Family Events every weekend in December. Please be sure to like us on Facebook to stay informed on holiday events to enjoy with you!
How We Operate
With the edition of Eagle Rock LLC (the rock yard) we can now supply you with all your your rock and landscaping needs, making us your "One Stop Shop". Starting from excavating rock from our Mesa quarry, providing product at our yard and delivering the rock of your choice right to your home! Along with our landscaping company Cut Above, we can even install it for you! From our family to yours, we can provide a full circle operation with a beautiful outcome.
We sell a huge variety of landscaping rock, landscaping bark, mulch, slate and more! Some of our rock inventory includes Black Mountain rock, bulk selections of basalt rock, round river rock, gravel, and chip varieties, etc. We also carry a wide variety of specialty rock such as, Champagne, Lava Rock, Granite and Rainbow River Rock. Need something else? Bedding sand, Top Soil, organic compost and firewood are just some of the miscellaneous products we sell. For your landscaping decor, home decor or specialty gift ideas we also do custom rock engraving (sandblasting). We have a variety of designs to choose from or you can bring us a photo or example of what you want and we will replicate it!

From our Yard to yours,
Thank you!
Buy Landscaping Materials Online